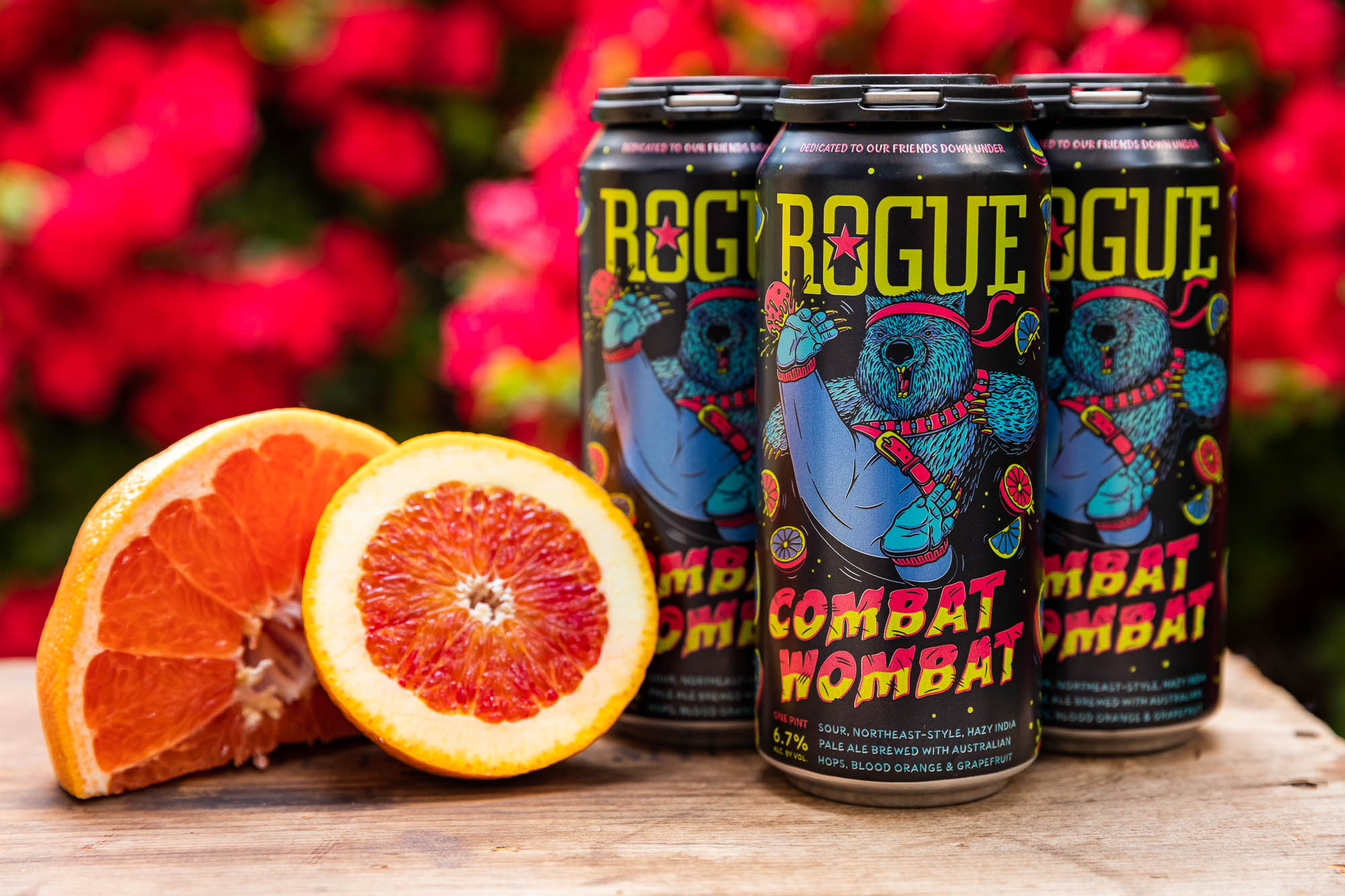 Rogue is the proud winner of four 2020 Craft Beer Marketing Awards. We are honored to be recognized among the best in the brewing industry.
Rogue 2020 CBMA Awards include:
Platinum: Best Bottle Design / 22oz, 25.36oz (750ml) Bottle – Combat Wombat 22oz Bottle
Gold: Best Tap Handle Design / Unique – Batsquatch Tap Handle
Gold: Best Merchandise Design / Most Creative Line – Dreamland Merch
Gold: Best Can Design / 16oz, 19.2oz – Combat Wombat 16oz Can
"What a great honor it is to be recognized at the first-ever Craft Beer Marketing Awards. At Rogue we embrace DIY which means we do just about everything in house, including all marketing and design, so this win means a lot to our team. Be it virtually or from six feet apart we will definitely be raising a beer for each of these awards in celebration together. Cheers CBMA, we look forward to being able to do it in person next year."

Hagen Moore, VP Creative & Marketing
The Craft Beer Marketing Awards celebrate the very best of beer marketing and the teams, and individuals behind them. All categories are judged by an influential and respected panel of beer, marketing, and design experts. The CBMAS judging process is a robust, credible, and transparent digital scoring system.
Want to wear this award-winning design? Combat Wombat t-shirts available at buy.rogue.com.